Are You Happy with Your Website's Profits?
Do you want to manage it in-house,
but feel like you you need some affordable support?
Have you considered joining our specialized Mastermind Group?
Introducing…
The Website Success Mastermind!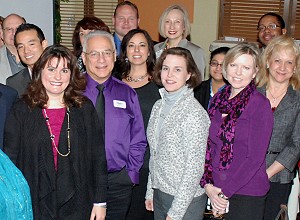 Napoleon Hill wrote about the mastermind group principle in 1937 in his book "Think and Grow Rich"as, "The coordination of knowledge and effort of two or more people, who work toward a definite purpose, in the spirit of harmony." The concept is being used today by very successful marketers who meet online and they are often organized by a leader. 
Napoleon Hill did not invent Masterminds, they have been around since the 1700's, when Benjamin Franklin organized a group called a Junto. He thought of it as a club for mutual improvement.
So, what is a mastermind group exactly?
The concept of the "mastermind alliance" was formally introduced by Napoleon Hill in his timeless classic, "Think And Grow Rich."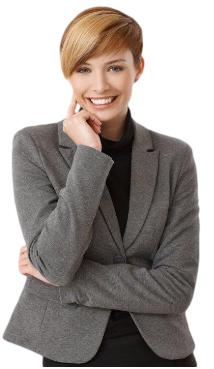 Mastermind groups offer a combination of…
Brainstorming
Education
Accountability
Goal Setting
Support
It all takes place in a confidential group setting that helps sharpen business and personal skills.
In the 60's and 70's Mastermind groups were often organized in living rooms or at a library. Many of them are now held online.
An organizer, using input from members, schedules topics to be discussed and may curate information, resources and find guest speakers that benefit the group. Members are encouraged to support and challenge each other honestly and with respect and compassion in a confidential environment.
A mastermind group's primary goal is to help its members achieve success. Something you can't always get from colleagues, family or friends.
It's not a class and its not necessarily a networking group, although valuable relationships often begin in a Mastermind.
Why join our Mastermind?
Stephanie Burns answered the question in an article she wrote for Forbes magazine. Here are 7 reasons why our Mastermind might be right for you:
You'll be part of an exclusive community.

Joining a mastermind typically involves you being invited by the members or going through an application process. The other members need you just as much as you need them, so quality of experience and knowledge is crucial to all involved.

Advisement.

Once you are involved in a mastermind, that feeling of "being alone" while running your business is gone. The other members of the group turn into business advisors of sorts and vice versa.

Collaboration is the name of the game.

You may find someone in the group that is a perfect fit to work on a project with you. Or, you may be the perfect person to help another member as well. The group works together collaboratively, to achieve more together.

Extend your network.

Joining a mastermind expands your network exponentially and rapidly. If you are in business, you know how important your network is. By joining a mastermind, you instantly add to your network and typically gain the networks of those in the group with you.

New learning.

Everyone in the mastermind is unique in skill, experience and connections. By interacting and sharing your challenges, it's almost certain that someone in your mastermind will have a solution for you and you may also be able to offer a solution, connection or tactic to help another in the group.

Cross-promotion.

When you join a mastermind, you will most likely find ways to help each other by utilizing cross promotion. Finding ways to help each other through promoting to your respective networks.

Think bigger.

Being in a mastermind will truly give you a Master Mind! You can't help but think bigger and stretch beyond your boundaries when surrounded by amazing people doing amazing things.
Masterminds are incredible and can do wonders for your business as well as for you, personally. Growing in a group is not only more effective, it's quite a bit more fun!
Harvard Business Review
The September 23rd HBR Management Tip of the Day said "that learning agility – the ability to grow and use new strategies – is a good indicator of whether someone can be a high performer." Among other things, they recommended…
Innovating by seeking out new solutions. "What are more ways I could approach this?"
Reflecting by seeking out input from others.  Ask colleagues what you could have done better.
Risking by looking for "stretch assignments," where success isn't a given.
That pretty much sums up the value of a Mastermind group!
In our mastermind we are looking for individuals who are earnestly looking to improve the productivity of their website
by collaborating, sharing and holding each other accountable for innovative ideas.
About Kurt Scholle
As the facilitator of this mastermind, think of me as a member of your team; 20 years of online experience and hundreds of websites. There probably isn't a question I can't answer for you, but I have a deep bench of people who are skilled in business development. design, e-commerce, marketing, outsourcing, blogging, social media, website security and so much more!
I speak on Website Success all over the county. My Meetups are well attended and consistently get high marks.
"Kurt provides a phenomenal service as host and organizer of the West Suburban Small Business Support & Mastermind Group as well as the West Suburban Business Networking. These forums have provided great opportunities and insights for my company. They are informative, orderly and engaging. Tip of the hat to Kurt."

Pat Helmers, Sales Consultant & Trainer. Host of the podcast SalesBabble.com "Selling Secrets for Non-Sellers"
Website Success Mastermind Topics
I identified the biggest problems holding website owners back in my 5-week training program, Website Success Master Class. Most involve the two most important keys to a successful website, getting visitors to the site and converting that traffic to a client. Traffic & Conversion!
Another big problem is not knowing how many people visit the site, where they came from, what pages they look at and what content they like or dislike.
We will discuss topics on a weekly basis, including:
Google Analytics

Webmaster Tools

Site Content & Conversion

E-Commerce

Listbuilding

WordPress & Plugins

Facebook Ads

Other Paid Ad Options

Successful Blogging

Facebook Groups

LinkBuilding

Free Online Tools

 Productivity

Social Media

Video Marketing

Keyword Research

Local Marketing

WordPress Security
Each week, we'll  talk about topics that help you manage your online efforts, whether you do it personally, delegate it or hire someone to do it.. We will talk about topics that relate to your specific needs and goals. 
While we have a list of topics, members will help choose the direction and topics they'd like to discuss in the coming weeks…what do you need help with?
Every 4-6 weeks I will present my latest presentation or we will have expert guest speakers.
We will have a Q&A and cover some of the news and new tools and tactics.
Each call will be recorded and available in the member archive.
Members will have access to our private Facebook group to ask questions and share results and advice. Ben Franklin and Napoleon Hill would approve!
Everything you need for website success in one place at an affordable price!
There are no commitments. Enjoy a 14-day no-questions asked money-back guarantee.
"I can't say enough good things about the experience of working with Kurt. His insight and wisdom when it comes to website marketing is genius. I couldn't do it without him."

Brian R. King, LCSW, Best Selling Author, Speaker and Resilience Breakthrough Coach www.BrianRKingIntl.com
Please understand that there is no guarantee of success. There are to many variables including how hard you work to achieve your goals.
But with the rich resources of a community like this, I believe you will be better off than by going it alone.
What have you got to lose?
Special Early Bird Pricing!
The Website Success Mastermind is normally just $97/month.
Order before 11:59pm CDT on Wednesday, September 30 and your monthly subscription is


only $48.50 per 

month for the life of your membership! Use Coupon Code: Save50
Got questions? Please call me at (630) 482-9323 or email Kurt @ WebAsylum.com

14-Day, No Questions Asked Moneyback Guarantee