Is your website profitable? Easy to manage?
Does this sound like you? You have a website or blog but you aren't getting any sales from it. Your spouse doesn't understand what's going on and you don't have any answers. You're frustrated and maybe overwhelmed.
You wish you had more time to work on making it successful, but you're not sure what to do and you may not even know what website success factors to focus on.
You might want to do the work yourself or be willing to delegate it if you had confidence that you're moving in the right direction.
Would you feel better if you felt like you were more in control and making progress towards making and multiplying profits?  What if you could get the kinds of insights that would help you achieve website success quickly & affordably?
Website Success Master Class is a
Step-By-Step 5-Week Training Program
Fix the 5 Biggest Hurdles to Website Profitability!
Most websites fail because of one or more of the following reasons…
Failure to Review Key Performance Indicators for Decision-making: Website owners need to know how well their site is attracting visitors and converting them to buyers. Are you making effective decisions and measuring progress with good data?
Poor Content, Organization & Calls To Action: Are your pages all leading people to your preferred outcomes? Or are visitors confused? Do you have strong Calls To Action or are they hard to find?
Lack of Sales Funnels & Payment System: Do you have a written funnel strategy that can be measured and revised as needed? How are you taking payments? Have you tested your order system?
No Engagement. No Followup: Listbuilding may be the most-effective ways to keep visitors coming back again and again. Do you know how to use a lead magnet to get people on your list?
No Traffic Plan: How are you attracting visitors to your site? Today, one of  the most reliable and profitable ways to attract visitors is using paid traffic, especially Facebook ads.
Any one of these can destroy a website!
Fixing any one of these can MULTIPLY website profits!
The Website Success Master Class teaches business owners and managers how to take control and manage their website to profitability with ease.
We truly understand the challenges of succeeding online with limited expertise and budget.
"I've known Kurt Scholle for several years and in all that time he has proven over and over again to be knowledgeable, friendly, highly intelligent, service-focused, and always seems to keep everyone else's needs first – plus he's got a great sense of humor! If you get the chance to work with him and his team, you will be happy with the results because Kurt always delivers the highest quality work. He's definitely one of the good guys! Highly recommended!"
Felicia J. Slattery, M.A., M.Ad.Ed., Best-Selling Author, Speaker, and Speech Consultant FeliciaSlattery.com

Your Competitive Advantage
Just having a website gives you a competitive advantage over the estimated 40% of businesses who do not have one. And of those who do have an online presence, I estimate that 90% of them fail at most of the 5 critical keys mentioned above.
What if you could master the skills to overcome those obstacles in a short period of time?
How would it feel to significantly increase your online sales & profits?
Would it give you more time to work on other areas of your business or would you use the extra time off for family and relaxation?
The Website Success Master Class is a sequence of modules that prepare your website for attracting more visitors (traffic), engaging them and moving them through the sales funnel, refining the ongoing process based on objective information and adding to the lifetime value of the customer.
Master Class Course Schedule
I have identified the common website success factors that most website owners and managers struggle with. We will focus on the Top 5 key areas that must be mastered to build a strong foundation, create content that converts and then drive visitors to your site.
Google Analytics & Search Console (Webmaster Tools)

Know your numbers – what's working and what isn't.
Use the information to develop your success plan
Learn to measure progress

Learn how to correctly install and verify that Google Analytics is connected to every page on the site and what the key indicators are telling you. Most importantly, learn what Google thinks of your site from Search Console.

 
Content & Conversion

Learn how to use free or nearly free tools that help analyze your site's content and improve your offer. (Checklist included)
Discover the secrets of writing compelling sales offers with examples from some of the greatest Madison Avenue and online copywriters ever.
Master creating effective Calls To Action for maximum effect.

Conversion is one of the 2 primary website success factors!

 
Funnel Setup & Payment Options

Develop and execute a plan to set your website up to attract prospects at various entry points of your sales funnel.
Learn how to move visitors through your funnel to your desired goal.
We will discuss various payment options, including the pros and cons of a dozen or more payment vendors.Even if you're not taking payments online, this module will help offline sales efforts and possibly prepare you for adding e-commerce functionality for products or services.

 
Marketing – Listbuilding

The second most-important key to a successful website is marketing. Building an email list gives you…

The ability to communicate with people who are aware of your business and may have bought something – or not.
Learn how to create a lead magnet; something of value, that will make them want to get on your list.
Keep them on your list by delivering fantastic value using a series of automated emails and broadcasts.Included: 2 case studies of people making 6-figures with lists of less than 1,000 names.

 
Marketing – Facebook Ads

Paid advertising can deliver an audience to your offer quickly and affordably.

The targeting options with Facebook help you really narrow down who you promote to.
Get the Facebook Ad Buyers Cheat Sheet.
Learn how to eliminate wasteful spending and improve Click Through Rate (CTR).
Learn the power of Re-Targeting AdsWe'll also discuss how and why you should promote a Fan page or Group.
Who will benefit?
Small/Medium Sized Business Owners

: Often too busy working IN the company, instead of ON the company.

Internal staff and Assistants

: Usually busy and often needing more experience and support to truly get the job done right.

Local businesses

 who want to attract customers to their

locations

at the exact moment they are looking to buy.

Website Developers

who want to develop a winning strategy for their clients.

Virtual Assistants

looking to up their game and offer new skills.
Solopreneurs, independent contractors and consultants looking to expand their reach.

Affiliate Marketers,

seeking to expand their influence.

Bloggers, story-tellers and content providers

looking to expand their audience

.
"I can't say enough good things about the experience of working with Kurt. His insight and wisdom when it comes to website marketing is genius. I couldn't do it without him."

Brian R. King, LCSW, Best Selling Author, Speaker and Resilience Breakthrough Coach BrianRKingIntl.com

The Website Success Master Class will help you build or improve websites and blogs for the following types of sites or businesses:
Manufacturers

Realtors or Real Estate Companies

Attorneys

Optometrists

Consultants

Bookkeepers & CPAs

Website Developers
Restaurants & Bars

Hotels & CVBs

Financial Advisors

Non-Profit Organizations
Coaches

Retail Stores

Instructors & Tutors

Entrepreneurs

Bloggers

Freelancers

MLM
After The Website Success Master Class, You Will…
Understand what's been holding you back from becoming as successful as you want.
Think and act in a more clear and positive way.
Maintain a more profitable website that is easier to manage.
Know which website success factors to focus on first.
Why Should You Listen to Me?
I'm Kurt Scholle, a digital strategist focusing on Return On Investment (ROI) while building and marketing successful websites since 1996 for some very large recognizable companies to very small sites and blogs. I speak regularly at conferences and webinars across the country, sharing advice, strategies and best practices to achieve Website Success.
I've worked with solopreneurs, entrepreneurs and mid-sized and large corporations to chart their online success.  I've built hundreds of sites for retailers, manufacturers, service providers, hotels, restaurants, optometrists and  public speakers to name a few. I have clients who have gotten anywhere from 10,000 monthly visitors to as many as 1 million annually. (Most websites get less than 1,000 visitors per month)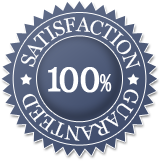 My Commitment to You
I believe the lessons taught in this master class can have a profound positive impact in your life. When you listen, learn and apply by taking action, the results will follow. However, if for any reason, you are not satisfied with this program, let us know within 14  days of enrolling and we will cancel and refund your money. No questions asked.
"YES! I want to invest the time to learn how to create my business – grow my business – monetize my business!"
Special Introductory Price Saves You 50% if You Act Now! Use coupon code 'Save50'

14-Day, No Questions Asked Moneyback Guarantee
"One of the things I learned from Kurt was to focus my messaging on my website for my target audience. After I incorporated that into my restaurant marketing website, I was pleased to significantly improve the bounce rate and generate more leads."
Mano Behera, CEO, TheDigitalRestaurant.com